Cloud and Infrastructure Services
Tachyon's emerging tech, cloud and infra services CIS covers the entire IT stack to support organizations with new age technologies
Enterprise Network Services
Enabling enterprises to develop responsive network architectures that deliver quick provisioning, high availability and increased reliability.
Data Center Services
Empowering enterprises with integrated systems that provide the ability to identify issues sooner and reduce risk while building resilience.
Enterprise Security Services
Enabling enterprises to protect both their hardware and digital infrastructure by leveraging the latest and industry-leading security technologies.
Our focus is on the convergence of man and machine through its digital journey, by creating a plethora of solutions. Our CIS practice drives this through adaptive converged ops framework. This framework is a convergence of cognitive tools and cross-skilled workforce, lined-up to manage our clients' IT operations end-to-end.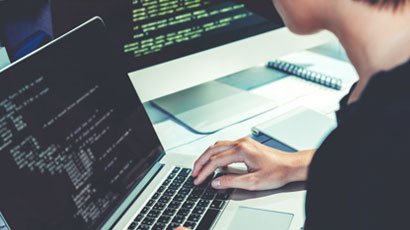 Tachyon for your
Cloud and Infrastructure
Security initiatives
Tachyon provides reliable, efficient and proven cloud and digital infrastructure services to our clients. We primarily focus on next-generation technology enablement, automation, intent-driven IT, tool-based service delivery, and operational excellence.
We support the global IT infrastructure of several organizations. Our success across client engagements can be attributed to automation, advanced digital platforms and frameworks, in tandem with experience, talent, and tools required to help our clients create, run, and manage the next-generation IT Infrastructure.
Tachyon helps organizations accelerate their digital transformation initiatives with our comprehensive suite of emerging tech and cloud solutions, which cover the entire IT infrastructure. With our platform-agnostic solutions powered by leading as well as trusted technologies, we help organizations accelerate their modernization and digitalization efforts. Our aim to help organizations develop a future ready infrastructure aligned to their core business needs.
Here's What's Happening
From our blog