Make the Most Out of Your IT Career with Tachyon Technologies
We care for your growth and opportunities. As a quickly-growing innovative company, we need people who are passionate and enthusiastic with creative thoughts. Whether you are a college student or an experience professional, you'll have an opportunity here at Tachyon to shape your future.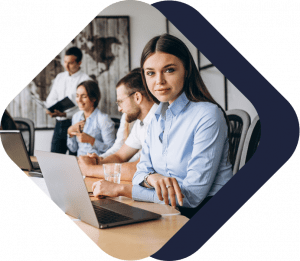 Why you should consider Tachyon for your next Job.
Join Our Team
We're Growing.
We are flourishing and our company thrives on growth. We are expanding internationally with because of our commitment to positive change. Our expansion is creating lot of fresh opportunities and we are working hard to address the challenge of filling the gaps with eminent talent and efficient skills.
We're Certified SAP Partners.
Customers of all sizes and industries are increasingly demanding hosted and outsourced solutions that allow them to focus on growing their business. As SAP certified Partners we have the opportunity to provide solutions addressing the rapidly growing need represented by the cloud and outsourcing models.
Surround Yourself with Veterans
Tachyon began building the team by collating resources with deep consulting experience and proven technical skills. Eventually, highly proficient hands-on experience in the areas of cutting-edge technologies like Mobility and Cloud technology are a part of Tachyon. You will be the part of Tachyon's skilled repository, where these skill- sets are often found to be the gaps at organizations across North America from mid-tier to Fortune 500 and as well as at big 4 consulting firms.
You'll Be Part of a Winning Team.
We have been striving hard in building our reputation based on strong ethical values since inception. We have been helping clients in building game-changing products and services across the world and we're experts at what we do. Joining with us at Tachyon initiates your acquaintance with committed, extremely talented, and winning team.
We Value Change Through Innovation
We are exploring exciting opportunities across the globe. We believe in inspiration and innovation at Tachyon. We respect every innovation and curiosity. As it's a fact that each person can bring about a different kind of change with their versatile thinking and the skill set. Hence we value, every idea regardless of the position you hold.
Work with Joy!
A happy mind rejuvenates and becomes creative. So, we aim to provide a happy, enjoyable and motivating atmosphere that's closely aligned with our purpose to work with joy. Eventually, we have built a community of employees who create wonders at work, of course they are provided with tools and support.