Celonis
Process Optimization at its Best
Collect
Enhance
Discover
Monitor

Collect
Enhance
Discover
Monitor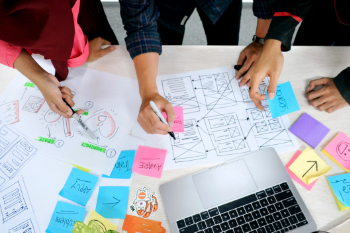 Process Mining is a groundbreaking technology that has emerged in the last couple of years. Process Mining enables organizations to turn complex business processes into extraordinary experiences for their customers and their employees. It is a way for organizations to accelerate operational performance in today's highly fragmented IT landscape.
Process Mining empowers businesses to Collect, Discover, Enhance and Monitor their processes like never before – and deliver true business value.
Tachyon's Differentiators
Tachyon's experience in migration, transformation, modernization, and digitization services has evolved over a decade's partnerships with medium and large enterprises.

Our certified experts analyze the users' application at a granular level and decide to either migrate or digitize the legacy system. We use trusted and latest technologies while providing seamless yet secure transformation. Furthermore, we support and train your employees with hands-on training to bring them up to speed.