Our Services
Evolve Into An Intelligent Enterprise
Data Science and Analytics
Begin Your Business Transformation Journey with Tachyon
Over the last few years, enterprises have significantly increased their investment in improving their IT landscape including data ecosystems, analytical capabilities, etc. However, the technology adoption, operational efficiency, last mile consumption and lack of skilled resource continue to be a cause of concern for executives, adding complexities and delays in their transformation journey / roadmap.

With extensive experience helping enterprises across industries in digitalizing their technologies and operations, Tachyon helps organizations innovate their digital strategies and improve customer satisfaction / outcomes.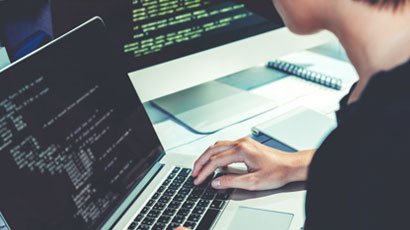 Tachyon's Differentiators
Tachyon's experience in migration, transformation, modernization, and digitization services has evolved over a decade's partnerships with medium and large enterprises.

Our certified experts analyze the users' application at a granular level and decide to either migrate or digitize the legacy system. We use trusted and latest technologies while providing seamless yet secure transformation. Furthermore, we support and train your employees with hands-on training to bring them up to speed.
Here's What's Happening
From our blog